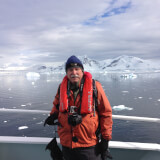 Allan R - Crew Leader
I am an avid hiker and I have worked on trail maintenance since 2014. Added Park Patrolling and a geology course for when I get too old to swing a pick.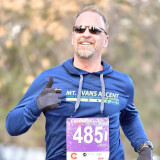 John B - Crew Leader
Native Coloradoan, Trail runner since '82 if you include the Highline Canal in High School. Serious - ha! ;) trail runner since 2001 training for the inaugural Discover Trail Marathon. Streak Runner since July 28, 2015. Favorite trail: Homesteader in Deer Creek Canyon. Goal: - Run every single mountain trail along front range from Ft. Collins to Colorado Springs and the entire Colorado Trail - Waterton to Durango. Proud father of two adult girls. JohnBrackney@msn.com or Mobile 303-587-5284 Pr Kevin S - Crew Leader Steven S - Crew Leader
Love the outdoors. Please teach and guide me.